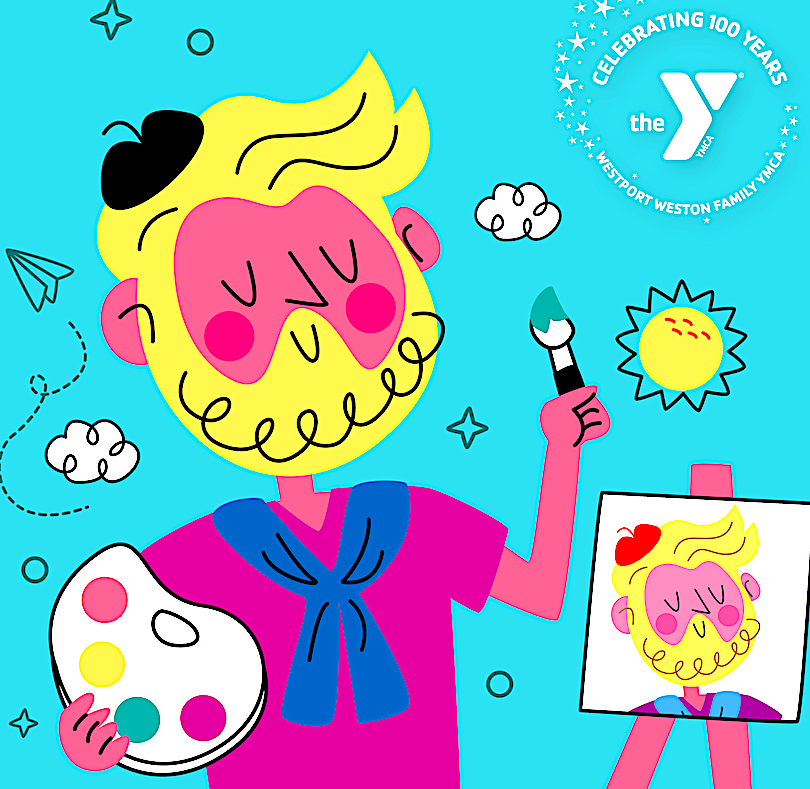 WESTPORT — Over 100 years, the "faces" of the Westport-Weston Family YMCA have changed in many many ways.
As the YMCA celebrates its centennial this year, one of the programs planned to mark that benchmark is the "100 Faces of Our Y" art project.
People are invited to submit self-portraits in the medium of their choice, using the template here or pick up a printed template from the membership desk at the YMCA, 14 Allen Raymond Lane.
Finished artwork can be dropped off in the file holder located at the Y membership desk, submited digitally here or emailed to 100years@westporty.org.
The "100 Faces of Our Y" project has been organized with the YMCA by local artist Miggs Burroughs.
For questions, call the Westport-Weston Family YMCA at 203-226-8981.